We do setup Cloud services for Micrososft Azure ,AWS ,Alibaba Cloud and Google Cloud computing and Migration services which including PaaS, Iaas and SaaS .

We help you to choose , architect and migrate on-premise workloads to optimized cloud platform (Public, Private and Hybrid) as per your need with three categories of cloud computing services as follows: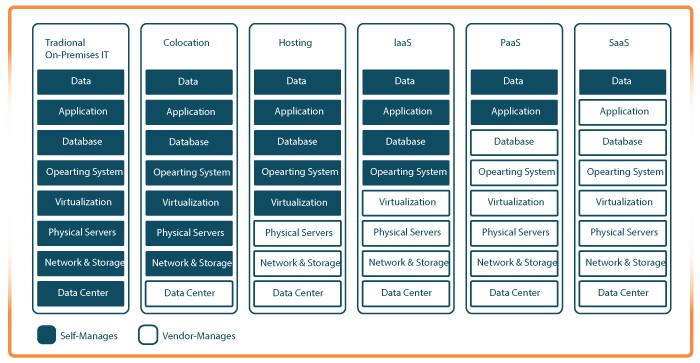 1) Infrastructure as a Service (IaaS): This service provides the infrastructure like Servers, Storage, Operating Systems, Virtual Machines & Networks on usage basis.
2) Platform as a Service (PaaS): This service is used in development, testing and maintenance of software solutions. PaaS is same as IaaS but PaaS also provides additional tools like DBMS and BI service.
3) Software as a Service (SaaS): This service makes the users connect to the applications through the Internet on a subscription basis.
We provide Hybrid-cloud and Multi-cloud management and support services to handle variable workloads in an efficient and cost-effective manner by using tools like terraform and other DeveOps oriented tools.
Our Cloud Certified Expert team will thoroughly analyse your Active Directory, Email System, Application System Design and
Security needs and then carry out a detailed planning on choosing the right cloud option and suitable cloud provider.