We do provide IT asset Disposal, Data Center / Server room Decommission Services  and Degaussing services for Hard disk ,Tape and CD's .
Our Degaussing Service will completely removes data by rearranging the magnetic field on electronic media to completely erase it. Once the disk has been degaussed, it is impossible to retrieve the data.Though degaussing is a failsafe way of data erasure, as per the best practice we will destroyed or shredded after degaussing media.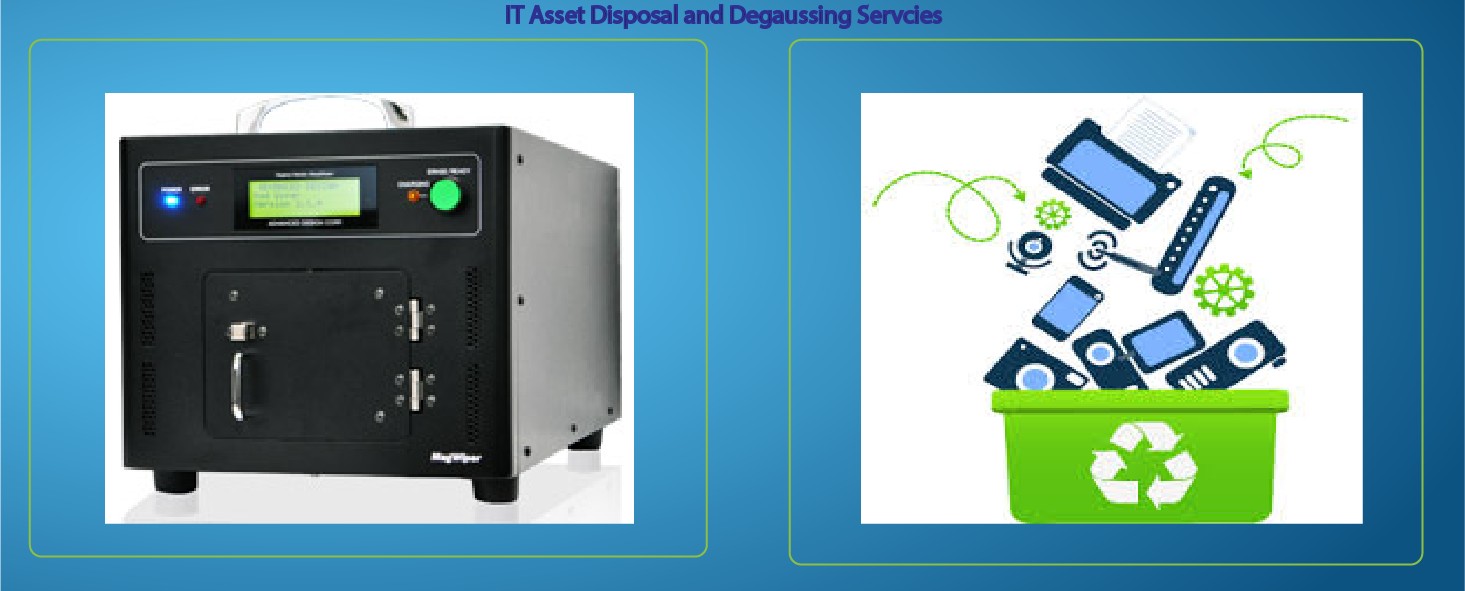 We will provide complete documentation with device serial number of media that was destroyed and/or your old IT assets were recycled / disposed according to the industry's best practice.