Sysnet provide Complete IT Outsourcing and Managed Services in Singapore .We are having lot of experience on providing IT Outsourced Services for many years to both in Singapore and other countries as well.
Sysnet can manage your IT , So you can manage and focus on your business.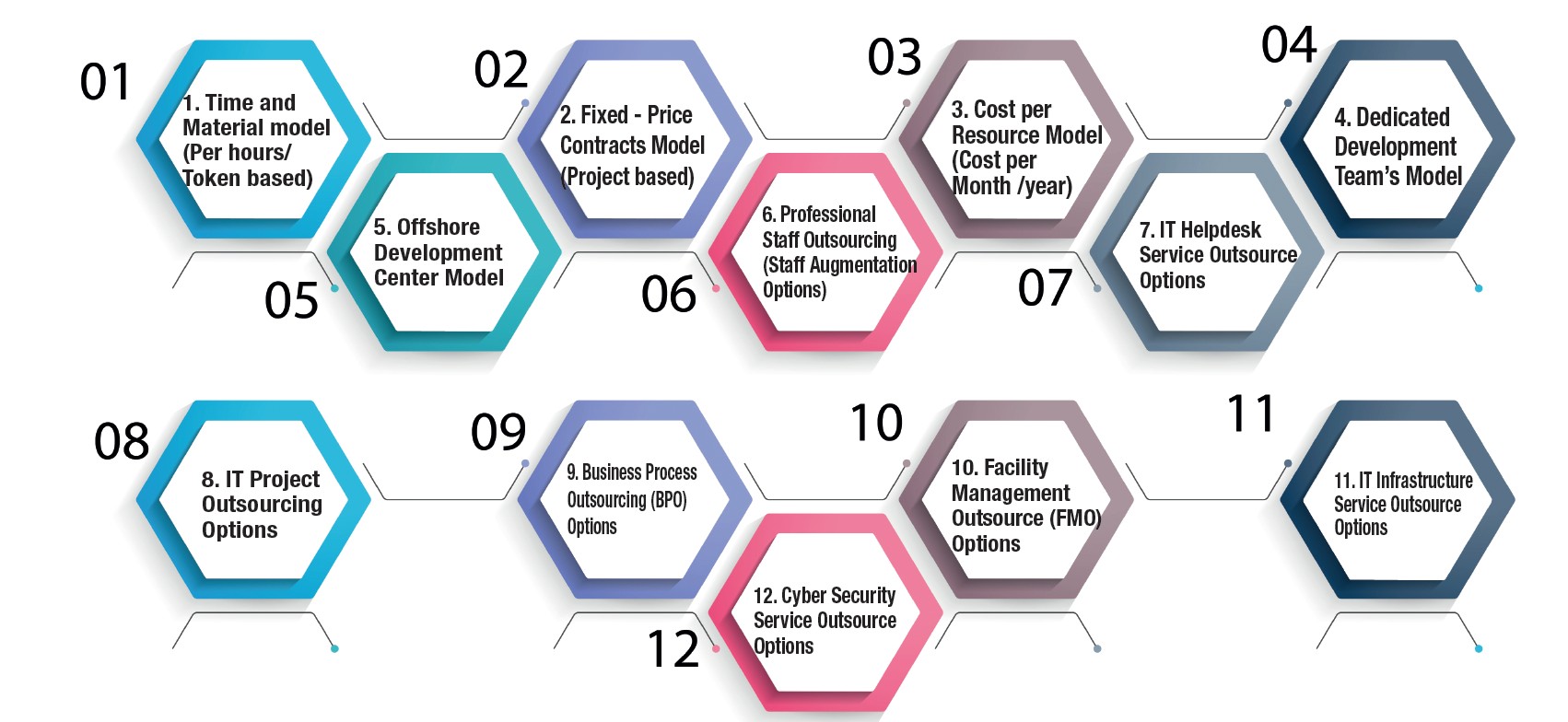 Our innovative IT outsourcing and managed services help clients to reduce cost, improve IT service delivery, reduce IT operational risks and deliver a more scalable and robust IT services to meet the business needs.
Do you want your IT internal staff to focus on core competencies rather than juggling with day-to-day IT challenges?
Do you want to maintain control of business critical Systems?
Is your IT support culture is reactive rather than proactive when it comes to management of your IT infrastructures?
If your answer is "YES" to any of the above questions, it is time to making use of our outsourcing service
A.Sysnet Outsourcing Options 
Sysnet provide One-Stop Outsourcing Service model for all size of business.
Sysnet outsource service model can improves business efficiency, cuts costs, speeds up project delivery which  allows companies to focus on their " core Business".
Our outsourcing service defined as is when a company decides to subcontract any or all of its business practice or processes out to another company, instead of using its own employees, or hiring more employees to do the job.
In today internet world with latest technology in place an organization can hire the exact person or team they need for a specific project and it doesn't matter if that person or team is located anywhere in the world. Thanks to modern technology and the internet, access to technical experts is easier and more affordable than ever before.
Sysnet Outsourcing team can ensures your business tasks are handled by a IT specialist with very competitive price.
With the aim of providing a One-Stop Total outsourcing service provider , Sysnet offers the following Outsourcing services to our customers :
1.Professional staff Outsourcing Options  
Our Professional outsourcing includes any type of specialised, professional services. This includes Onsite IT frontend Support staff ,Outsourced Helpdesk Support staff , Senior Onsite Engineer Support , Dedicated cyber Security Engineer job. 
2. IT Helpdesk Service Outsource Options
Besides being wildly successful companies, they have all outsourced IT development tasks to remote workers or offshore developers at some point in time.
In fact, some of these companies have seen so much success with hiring offshore developers that they eventually hired their remote IT worker to come on as a full-time employee.
If you are developing an app, software, or technology then finding the right fit is much more important than finding a developer that is close to the office.
3. IT Project Outsourcing Options
Sometimes companies need help with specific projects, instead of full-time help.
Our example IT project outsourcing are redesign entire IT infrastructure , Setup or Tech refresh the whole Datacentre and automated the business process and Software development project .
This is where it may come in handy to outsource a project rather than hire an in-house or temp employee.
Here are some of the top reasons you should consider hiring a remote worker for smaller projects, rather than hiring a temp worker or assigning it to a full-time employee.
4.Business Process Outsourcing (BPO) options
These services are primarily divided into outbound services and inbound services. Outbound services include sales processes. Inbound services include customer support and technical support services. Owing to the success of the BPO industry model, in the past few years several high-end services have also been included in the scope of services. These include services like finance and accounting, legal process outsourcing, product development and design, healthcare services amongst others.
BPO operations mainly cater to look after back office operations and has two different types of services that are outbound and inbound. Inbound call center services checks customer support and technical support services, while the outbound services deal in sales processes. What do customers want from business process outsourcing? Well, customers look for expert service providers who can deal with business customers the most effective way.
5.Facility management Outsource :(FMO) options
we do provide an professional management service are focused upon the efficient and effective delivery of support services for the organizations that it serves. The  ISO defines facility Management as the "organizational function which integrates people, place and process within the built environment with the purpose of improving the quality of life of people and the productivity of the core business."
6. IT Infrastructure service outsource options
Our Infrastructure Management and outsourcing services help our customers and can be substantial - from cost savings and efficiency gains to greater competitive advantage .
Managing the infrastructure system is a time-consuming task and things become more challenging when the business is fast-growing and new areas get added into the operations. Managing all the core competencies along with IT infrastructure becomes taxing. Often the focus on operational activities takes away the focus from infrastructure management necessities.
Having an infrastructure management partner enables businesses to comfortably hand over all the IT tasks while they concentrate on developing operational strategies.
7. Cyber security Service outsource options
One of the major benefits of an outsourced Cyber security service is that an organisation can gain access to the expertise of dedicated cybersecurity professionals. Experts who work in the industry monitor the security landscape closely to stay up-to-date with the latest tactics, techniques and procedures used by cyber criminals
The rapid rise of cybercrime and the complexity required to ensure safe digital frontiers has led to growth in the outsourcing of cybersecurity processes and managed services of IT systems. External providers specialise in providing expert services designed to identify, classify and address security vulnerabilities, detect and respond to threats, as well as provide advice to help achieve compliance with regulations and standards such as the GDPR and PCI DSS.
Reasons why managed cybersecurity services could help organisations improve their security :
We can provide dedicated security specialists
We can provide support around the clock
We can provide more cost effective cyber security service :
We can  help bridge the skills gap
We can provide independent validation of your security posture
B: Sysnet Outsourcing model :
We do provide various type of outsourcing model based on your unique business model :
Time and material model ( Per hours /Token based )
Fixed-price contracts Outsource model  ( Project Based )
Cost per resource  model ( per months / Yearly type )
Dedicated development teams model
Offshore development center model
 1 )Time and material ( Per man hour/Per Man day , Pen man-month or Per token based rate )
This is the simplest outsourcing model. Time and material model is used when you have the final goal. In this fixed-price outsourcing contract means that you define the scope of work. With or without the help of the IT outsourcing company.
"The time and material pricing method is usually calculated based on per man-hour rate ,per Man-days rate ,per  Man-month rate  and per token based cost.
2) Fixed-price  (Project-Based Engagements )
The fixed-price contract is another model which you can use in the project-based engagements. It means that the payment does not depend on how much time and resources vendor will spend to complete the project.
What differentiates fixed-price contracts from the time and material outsourcing model is that the scope of work and the resources needed to complete the objective are not disclosed to the customer.
The time & material model saves the time you'd spend on planning. The preparation stage is completely performed on the provider's side which comes at a cost of transparency and awareness.
3) Cost per resource outsource : ( Cost Per months \ Per Year )
We do provide outsource services based on staff cost per months or staff cost per year . Which will be based on the resources skill ,qualification and year of experience  then we will calculate by multiplying the total hours \ days per Month by the number of months in Stage.
4) Dedicated development team Outsourcing :
The dedicated development team is allows quickly extend their development capabilities with the highly-qualified offshore developers and stay in control of those engineers likewise the internal staff.
This type of contracts in software project management is not only about actual developers. Such a team can also include designers, UX/ UI specialists, business analysts, project managers, quality assurance engineers etc. Basically, any specialists you're going to need to launch, extend, and support almost any type of software.
The group comprises project managers, engineers, designers, business analysts, and other specialists who will work towards achieving your objectives. The team can be managed on and off-site. The dedicated development team model charges an hourly cost per resource or management rate for the service.
In a dedicated team outsourcing model, the client can manage each of the specialists provided by the contractor directly. In a nutshell, it is very similar to having your own remote employees. Employer's staff have the access to the communication channel with each of the team members, issue tracking system, project management tools, daily or weekly status meeting etc. The team can be managed both onsite and offsite.
5)Managed IT Services Model
With this Managed service model ,We will provide a range of IT support services at a flat monthly rate. These include on-site , over-the-phone and remote support, as well as cyber security, disaster recovery, end-user, and backup support services. The managed IT services model is the best choice for those looking for long-term support.
6)Offshore development center
We do provide Offshore Development Centre (ODC). It tests, develops, and deploys the software offshore along with the benefits of having a core team and dedicated infrastructure. With the benefits of a core team, businesses will establish an external outsourcing relationship with the captive model which acts as their extension.
The process of outsourcing has further been classified into two techniques; domestic outsourcing and offshoring. Domestic outsourcing, as the name suggests, is where a company looks for outsourcing from another company or freelancers from the same country.
Although this form of outsourcing certainly has its charms, people are more inclined towards opting to have their work outsourced to overseas companies or freelance professionals.
The model of offshore development services is more economical than simply outsourcing the project. There is a project manager who manages and controls an offshore development center team on the basis of expectations and directions of clients.
Please feel free to contact us especially if you're looking for a long-term outsource service partner at

[email protected]