Sysnet provides complete virtualization solution on VMware, Microsoft Hyper-V, Citrix, Oracle VM, and Sun LDOM with lot of HA solutions on virtualizations system.
Sysnet has lot of Exper Engineers to do Virtulization Implementation and Support Services in Singapore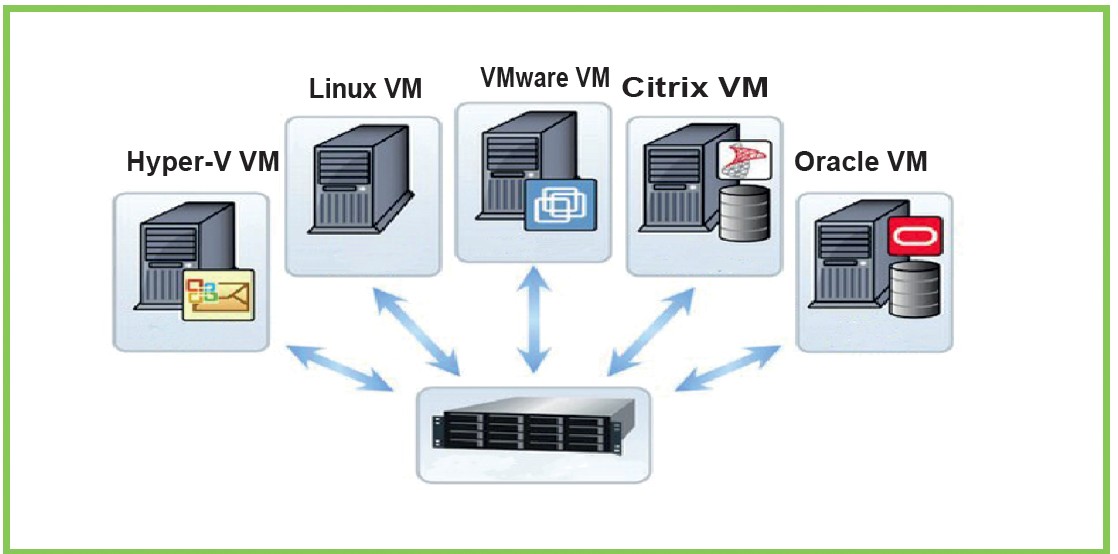 VIRTULIZATION IMPROVE SERVER PERFORMANCE AND UTILIZATION
For businesses with too many underutilized servers or escalating IT costs, virtualization is offering relief by fundamentally changing the way IT resources are managed and deployed. Virtualization provides unmatched flexibility, performance and utilization by allowing you to move server workloads from one virtual workspace to the next, maximizing server resources on the fly based on your needs.
VIRTULIZATION WILL REDUCE COSTS IN YOUR DATA CENTER 
There can be significant cost savings realized in the consolidation and virtualization of your infrastructure. The Unisys experience in the data center, when combined with our understanding of the underlying technologies, enables you to achieve the cost benefits while mitigating the associated risks.